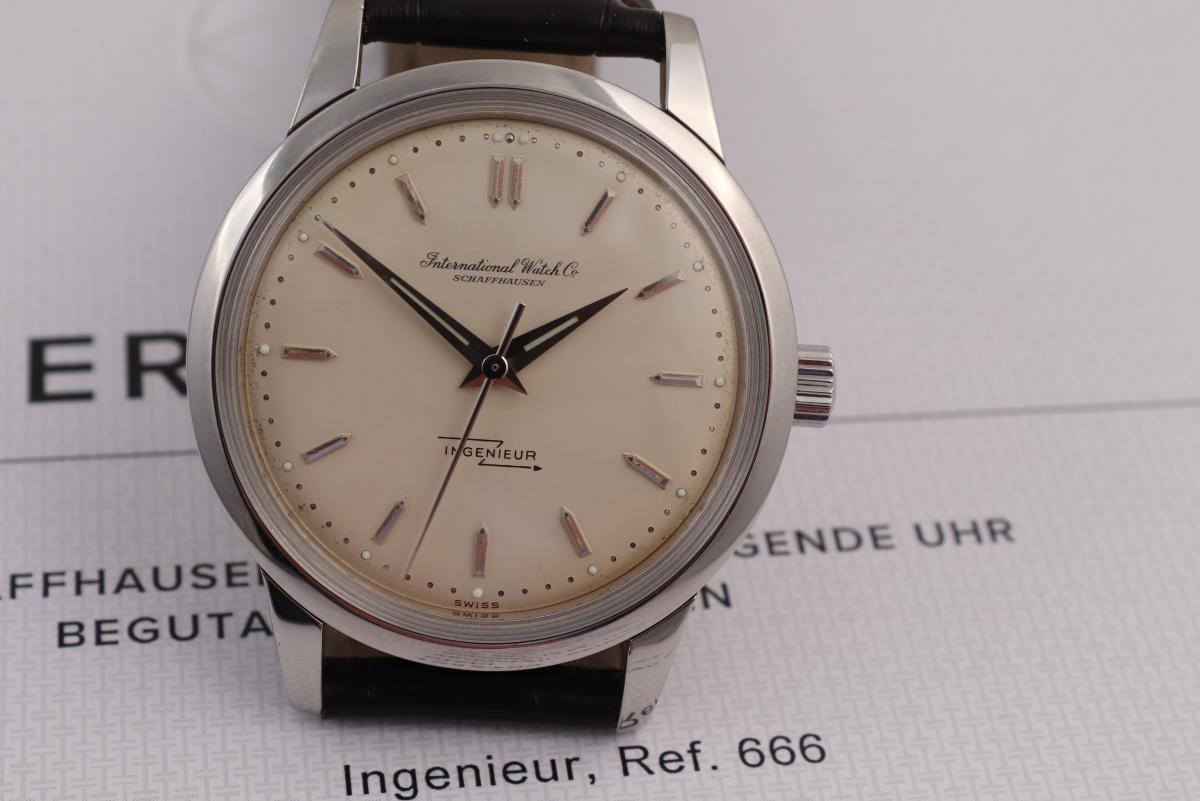 With the vintage market and auctions in full hype-mode these days, we often hear the words "unique" or "never-seen-before" to talk about a watch with one small detail to differentiate it from the rest of the crowd. However, we're quite confident in saying that you've never seen what we're about to show you: a truly unique, truly legit and truly interesting IWC Ingenieur 666A (the first generation of this model).
There's a lot to say about this watch but before we focus on the story behind its creation, let's discover why it is a unique version of the Ingenieur 666A.
It basically is a nude (not so practical, to be honest) version of this watch. However, thanks to this utterly clean display, it looks rather fascinating, and the speckled dial looks almost like the shell of an ostrich's egg.
Continue reading the full article here.